Essential matwork
This class is taught by: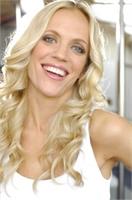 Pilates Instructor
Natalie's background is as a professional dancer, with a varied career that saw her dancing for some of the worlds biggest artists.
It was during her dance career that Natalie discovered her love for Pilates. She not only enjoyed it and felt energised after but it had huge benefits to her as a dancer, increasing core strength and flexibility as well as increasing muscle strength whilst keeping her body lean and toned.
Natalie is a fully Certified Stott Instructor Certified Pre and Post Natal Pilates Instructor with Body Control Pilates. Natalie is also a Pink Ribbon Breast Cancer Exercise Rehabilitation Specialist. She is currently studying for her full certification with STOTT Pilates.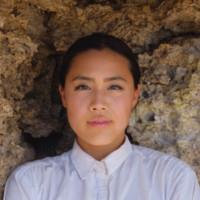 Clara hails from sunny Sydney, Australia, having also grown up in many cities such as Hong Kong, Seoul, Perth, Auckland, and the Gold Coast. As an active young lass, she would always find herself in and out the doors of physiotherapists' with injuries. Over time, this developed knowledge and practice of the body and Pilates. Her experience includes injury rehab such as for the ankle, knee, and shoulder, as well as conditions such as neck and back pain, scoliosis, tight hips, and fibromyalgia.
Before certifying as a STOTT® Mat and Reformer instructor, Clara completed a Bachelor of Engineering (Mechanical) (Hons. I), where she also formally studied biomechanics and designed orthopedic devices.
While understanding movement deeply at a technical level, Clara enjoys having lots of fun in classes and making things simple and easy to understand. You're never perfectly ready to do Pilates - come as you are!
A great starting point for beginners, people who are recovering from an injury or those wanting to fine-tune their technique. The Essential Matwork class teaches the Five Basic Principles of the STOTT PILATES method, and builds a foundation of exercises required to move on to the next level. This mat-based workout is designed to help participants develop leaner, longer-looking muscles, establish core strength and stability and heighten mind-body awareness. Props may be incorporated to add variety. Participants are welcome to stay in the Essential Matwork class until they feel confident enough to enter the Essential/Intermediate class. Class capacity is ten participants.
Upcoming classes:
Sign Up

Fri

23 Nov 11:30 am - 12:30 pm

with

Natalie

Wright




Sign Up

Sat

24 Nov 12:00 pm - 1:00 pm

with

Clara

Tan




Sign Up

Fri

30 Nov 11:30 am - 12:30 pm

with

Natalie

Wright




Sign Up

Sat

01 Dec 12:00 pm - 1:00 pm

with

Clara

Tan




Sign Up

Fri

07 Dec 11:30 am - 12:30 pm

with

Natalie

Wright




Sign Up

Sat

08 Dec 12:00 pm - 1:00 pm

with

Clara

Tan




Sign Up

Fri

14 Dec 11:30 am - 12:30 pm

with

Natalie

Wright




Sign Up

Sat

15 Dec 12:00 pm - 1:00 pm

with

Clara

Tan




Fri

21 Dec 11:30 am - 12:30 pm

with

Natalie

Wright




Fri

04 Jan 11:30 am - 12:30 pm

with

Natalie

Wright




Sat

05 Jan 12:00 pm - 1:00 pm

with

Clara

Tan




Fri

11 Jan 11:30 am - 12:30 pm

with

Natalie

Wright




Sat

12 Jan 12:00 pm - 1:00 pm

with

Clara

Tan




Fri

18 Jan 11:30 am - 12:30 pm

with

Natalie

Wright




Sat

19 Jan 12:00 pm - 1:00 pm

with

Clara

Tan




Sat

26 Jan 12:00 pm - 1:00 pm

with

Clara

Tan




Sat

02 Feb 12:00 pm - 1:00 pm

with

Clara

Tan