Cardio Tramp class
This class is taught by: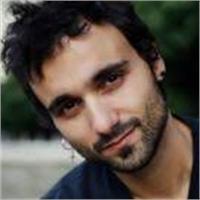 Pilates Instructor
Riccardo moved to London in 2004 to study at the London Contemporary Dance School where he obtained his BA Hons and post graduate in performance in 2008.
He then started working as a dancer touring internationally.
Alongside performing He started to practice pilates and in 2013 he completed a Mat and Reformer Stott Pilates course at the YMCA in London and more recently achieved his full certification in Mat, Reformer, Cadillac, Chair and Barrels.
He likes to tailor classes to his clients needs and can teach his classes in Italian and French!
Cardio-Tramp™ is a low-impact, high-energy Reformer workout that is ideal for all fitness levels and backgrounds.
If you are new to the Studio it is necessary to complete at least three Essential Reformer classes or two Private Foundation sessions before joining this class, although due to its faster pace is best suited to those with experience of Pilates and those who are injury free.
Upcoming classes:
Sign Up

Mon

21 Jan 8:30 pm - 9:30 pm

with

Riccardo

Vitello




Sign Up

Mon

28 Jan 8:30 pm - 9:30 pm

with

Riccardo

Vitello




Sign Up

Mon

04 Feb 8:30 pm - 9:30 pm

with

Riccardo

Vitello




Sign Up

Mon

11 Feb 8:30 pm - 9:30 pm

with

Riccardo

Vitello




Sign Up

Mon

18 Feb 8:30 pm - 9:30 pm

with

Riccardo

Vitello




Mon

25 Feb 8:30 pm - 9:30 pm

with

Riccardo

Vitello




Mon

04 Mar 8:30 pm - 9:30 pm

with

Riccardo

Vitello




Mon

11 Mar 8:30 pm - 9:30 pm

with

Riccardo

Vitello




Mon

18 Mar 8:30 pm - 9:30 pm

with

Riccardo

Vitello




Mon

25 Mar 8:30 pm - 9:30 pm

with

Riccardo

Vitello




Mon

01 Apr 8:30 pm - 9:30 pm

with

Riccardo

Vitello




Mon

08 Apr 8:30 pm - 9:30 pm

with

Riccardo

Vitello




Mon

15 Apr 8:30 pm - 9:30 pm

with

Riccardo

Vitello




Mon

22 Apr 8:30 pm - 9:30 pm

with

Riccardo

Vitello




Mon

29 Apr 8:30 pm - 9:30 pm

with

Riccardo

Vitello




Mon

06 May 8:30 pm - 9:30 pm

with

Riccardo

Vitello




Mon

13 May 8:30 pm - 9:30 pm

with

Riccardo

Vitello




Mon

20 May 8:30 pm - 9:30 pm

with

Riccardo

Vitello