Essential reformer
This class is taught by: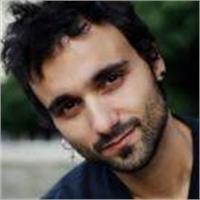 Pilates Instructor
Riccardo moved to London in 2004 to study at the London Contemporary Dance School where he obtained his BA Hons and post graduate in performance in 2008.
He then started working as a dancer touring internationally.
Alongside performing He started to practice pilates and in 2013 he completed a Mat and Reformer Stott Pilates course at the YMCA in London and more recently achieved his full certification in Mat, Reformer, Cadillac, Chair and Barrels.
He likes to tailor classes to his clients needs and can teach his classes in Italian and French!
This class introduces the Reformer, the most popular piece of Pilate's equipment. Learn how to set up the reformer and methods of adjusting the pulleys as you master the proper technique required to build core strength, stability and mind-body awareness. Like the Essential matwork class, this class provides an energising total-body workout. Participants are welcome to stay in the Essential classes until they feel confident enough to enter the Essential/Intermediate class. Class capacity is five participants.
This class is suitable for those who are moving on to reformer after attending at least 3 matwork classes or those who have done two Private Foundations.
Upcoming classes:
Sign Up

Sun

22 Oct 12:00 pm - 1:00 pm

with

Riccardo

Vitello




Sign Up

Wed

25 Oct 6:30 pm - 7:30 pm

with

Riccardo

Vitello




Sign Up

Sun

29 Oct 12:00 pm - 1:00 pm

with

Riccardo

Vitello




Sign Up

Wed

01 Nov 6:30 pm - 7:30 pm

with

Riccardo

Vitello




Sign Up

Sun

05 Nov 12:00 pm - 1:00 pm

with

Riccardo

Vitello




Sign Up

Wed

08 Nov 6:30 pm - 7:30 pm

with

Riccardo

Vitello




Sign Up

Sun

12 Nov 12:00 pm - 1:00 pm

with

Riccardo

Vitello




Sign Up

Wed

15 Nov 6:30 pm - 7:30 pm

with

Riccardo

Vitello




Sun

19 Nov 12:00 pm - 1:00 pm

with

Riccardo

Vitello




Wed

22 Nov 6:30 pm - 7:30 pm

with

Riccardo

Vitello




Sun

26 Nov 12:00 pm - 1:00 pm

with

Riccardo

Vitello




Wed

29 Nov 6:30 pm - 7:30 pm

with

Riccardo

Vitello




Sun

03 Dec 12:00 pm - 1:00 pm

with

Riccardo

Vitello




Wed

06 Dec 6:30 pm - 7:30 pm

with

Riccardo

Vitello




Sun

10 Dec 12:00 pm - 1:00 pm

with

Riccardo

Vitello




Wed

13 Dec 6:30 pm - 7:30 pm

with

Riccardo

Vitello




Sun

17 Dec 12:00 pm - 1:00 pm

with

Riccardo

Vitello




Wed

20 Dec 6:30 pm - 7:30 pm

with

Riccardo

Vitello




Sun

24 Dec 12:00 pm - 1:00 pm

with

Riccardo

Vitello




Wed

27 Dec 6:30 pm - 7:30 pm

with

Riccardo

Vitello