Essential/Intermediate matwork
This class is taught by: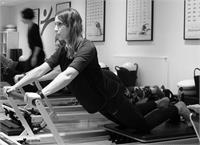 Pilates Instructor
Sam is a fully qualified Stott Pilates matwork and reformer instructor. She studied at the YMCA in London, and is also qualified in Pre and Post-natal Pilates with Body Control. Sam is currently studying for her full certification with STOTT Pilates.
Sam believes that teaching clients to really understand the point of the exercises combined with increasing their awareness of how the body works delivers the best results. She is passionate about teaching and loves it when clients feel the benefits - particularly when clients claim to find muscles they never knew they had!
Sam strongly believes in the multifaceted benefits of pilates. She believes it keeps us strong and flexible but also has hugely positive effects relaxing the mind and helping us engage with our body and how we move. With focused pilates practice, Sam notes that you don't just move better. You also breath better, sleep better, and live better!
In her 'life before children', Sam did a degree in French and Spanish and worked in Fashion before taking a break to have her two children and is more likely to be seen with an ice cream than a raw juice in her hand!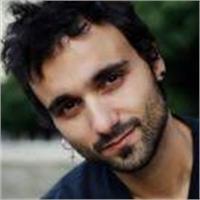 Pilates Instructor
Riccardo moved to London in 2004 to study at the London Contemporary Dance School where he obtained his BA Hons and post graduate in performance in 2008.
He then started working as a dancer touring internationally.
Alongside performing He started to practice pilates and in 2013 he completed a Mat and Reformer Stott Pilates course at the YMCA in London and more recently achieved his full certification in Mat, Reformer, Cadillac, Chair and Barrels.
He likes to tailor classes to his clients needs and can teach his classes in Italian and French!
This class focuses on improving deep core strength, endurance and control. Exercises are selected to challenge mobility and stabilization through the core and peripheral muscles while adding flexibility and suppleness to your body. Resistance props are incorporated to add variety and familiarity.
It is necessary to attend three Essential matwork classes before booking onto our Essential/Intermediate matwork class.
Upcoming classes: