Intermediate matwork
This class is taught by: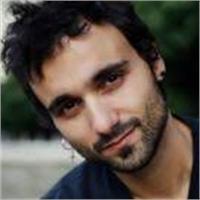 Pilates Instructor
Riccardo moved to London in 2004 to study at the London Contemporary Dance School where he obtained his BA Hons and post graduate in performance in 2008.
He then started working as a dancer touring internationally.
Alongside performing He started to practice pilates and in 2013 he completed a Mat and Reformer Stott Pilates course at the YMCA in London and more recently achieved his full certification in Mat, Reformer, Cadillac, Chair and Barrels.
He likes to tailor classes to his clients needs and can teach his classes in Italian and French!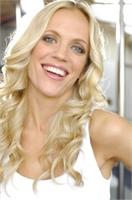 Pilates Instructor
Natalie's background is as a professional dancer, with a varied career that saw her dancing for some of the worlds biggest artists.
It was during her dance career that Natalie discovered her love for Pilates. She not only enjoyed it and felt energised after but it had huge benefits to her as a dancer, increasing core strength and flexibility as well as increasing muscle strength whilst keeping her body lean and toned.
Natalie is a fully Certified Stott Instructor Certified Pre and Post Natal Pilates Instructor with Body Control Pilates. Natalie is also a Pink Ribbon Breast Cancer Exercise Rehabilitation Specialist. She is currently studying for her full certification with STOTT Pilates.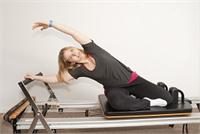 Pilates Instructor & Studio Owner
A former professional dancer and choreographer, Pippa trained at the Laban Centre in Movement and Dance from 1992 to 1996. After graduating with a BA in Dance Theatre she then performed for several years in the art of modern dance, jazz and street dancing whilst also training clients in fitness. It was fitness training that led Pippa to a deeper understanding of the body-mind connection that eventually led her to Pilates.
Pippa became certified in fitness by the YMCA and ACSM (American College of Sports Medicine) and then moved onto her formal training in Pilates becoming certified as a Stott Pilates Instructor in 2006. Pippa has been training on a one-to-one basis in both Matwork and Stott equipment based Pilates to a large and varied clientele in the Southeast London area before opening One One One Pilates in October 2010.
A brilliant workout, when you've learnt the basics and know what you're doing!

Matwork classes at Intermediate level will provide a bigger challenge and take you through a dynamic, full-body workout that focuses on improving flexibility and core strength, with exercises that stretch and tone all muscle groups. Programming may vary from session to session to include: Stability Balls, Flex-Bands, Toning Balls, Fitness Circle®. Class capacity is ten participants.

A good knowledge of Pilates is necessary and you should be injury free.
Upcoming classes:
Sign Up

Mon

21 Jan 7:30 pm - 8:30 pm

with

Riccardo

Vitello




Sign Up

Fri

25 Jan 9:30 am - 10:30 am

with

Natalie

Wright




Sign Up

Sat

26 Jan 9:00 am - 10:00 am

with

Pippa

Golden




Sign Up

Mon

28 Jan 7:30 pm - 8:30 pm

with

Riccardo

Vitello




Sign Up

Fri

01 Feb 9:30 am - 10:30 am

with

Natalie

Wright




Sign Up

Sat

02 Feb 9:00 am - 10:00 am

with

Pippa

Golden




Sign Up

Mon

04 Feb 7:30 pm - 8:30 pm

with

Riccardo

Vitello




Sign Up

Fri

08 Feb 9:30 am - 10:30 am

with

Natalie

Wright




Sign Up

Sat

09 Feb 9:00 am - 10:00 am

with

Pippa

Golden




Sign Up

Mon

11 Feb 7:30 pm - 8:30 pm

with

Riccardo

Vitello




Sign Up

Fri

15 Feb 9:30 am - 10:30 am

with

Natalie

Wright




Sign Up

Sat

16 Feb 9:00 am - 10:00 am

with

Pippa

Golden




Sign Up

Mon

18 Feb 7:30 pm - 8:30 pm

with

Riccardo

Vitello




Fri

22 Feb 9:30 am - 10:30 am

with

Natalie

Wright




Sat

23 Feb 9:00 am - 10:00 am

with

Pippa

Golden




Mon

25 Feb 7:30 pm - 8:30 pm

with

Riccardo

Vitello




Fri

01 Mar 9:30 am - 10:30 am

with

Natalie

Wright




Sat

02 Mar 9:00 am - 10:00 am

with

Pippa

Golden




Mon

04 Mar 7:30 pm - 8:30 pm

with

Riccardo

Vitello




Fri

08 Mar 9:30 am - 10:30 am

with

Natalie

Wright