Mat Barre
This class is taught by: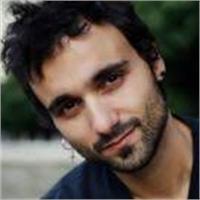 Pilates Instructor
Riccardo moved to London in 2004 to study at the London Contemporary Dance School where he obtained his BA Hons and post graduate in performance in 2008.
He then started working as a dancer touring internationally.
Alongside performing He started to practice pilates and in 2013 he completed a Mat and Reformer Stott Pilates course at the YMCA in London and more recently achieved his full certification in Mat, Reformer, Cadillac, Chair and Barrels.
He likes to tailor classes to his clients needs and can teach his classes in Italian and French!
BARRE at 111 Pilates is a fun, challenging full-body workout which blends the movement and technique of Ballet with the precision of Pilates.

Interval training at the barre and on the mat uses small, controlled movements and your own body weight to work every major muscle group.

This is a dynamic class which is effective both on its own, or alongside Pilates practice.

Expect to strengthen your core, create long lean muscles and improve your posture.


Upcoming classes:
Thu

19 Oct 9:30 am - 10:30 am

with

Riccardo

Vitello




Sign Up

Thu

26 Oct 9:30 am - 10:30 am

with

Riccardo

Vitello




Sign Up

Thu

02 Nov 9:30 am - 10:30 am

with

Riccardo

Vitello




Sign Up

Thu

09 Nov 9:30 am - 10:30 am

with

Riccardo

Vitello




Sign Up

Thu

16 Nov 9:30 am - 10:30 am

with

Riccardo

Vitello




Thu

23 Nov 9:30 am - 10:30 am

with

Riccardo

Vitello




Thu

30 Nov 9:30 am - 10:30 am

with

Riccardo

Vitello




Thu

07 Dec 9:30 am - 10:30 am

with

Riccardo

Vitello




Thu

14 Dec 9:30 am - 10:30 am

with

Riccardo

Vitello




Thu

21 Dec 9:30 am - 10:30 am

with

Riccardo

Vitello




Thu

28 Dec 9:30 am - 10:30 am

with

Riccardo

Vitello




Thu

04 Jan 9:30 am - 10:30 am

with

Riccardo

Vitello




Thu

11 Jan 9:30 am - 10:30 am

with

Riccardo

Vitello




Thu

18 Jan 9:30 am - 10:30 am

with

Riccardo

Vitello




Thu

25 Jan 9:30 am - 10:30 am

with

Riccardo

Vitello




Thu

01 Feb 9:30 am - 10:30 am

with

Riccardo

Vitello




Thu

08 Feb 9:30 am - 10:30 am

with

Riccardo

Vitello




Thu

15 Feb 9:30 am - 10:30 am

with

Riccardo

Vitello