Cardio Tramp and Reformer
This class is taught by: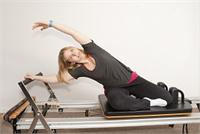 Pilates Instructor & Studio Owner
A former professional dancer and choreographer, Pippa trained at the Laban Centre in Movement and Dance from 1992 to 1996. After graduating with a BA in Dance Theatre she then performed for several years in the art of modern dance, jazz and street dancing whilst also training clients in fitness. It was fitness training that led Pippa to a deeper understanding of the body-mind connection that eventually led her to Pilates.
Pippa became certified in fitness by the YMCA and ACSM (American College of Sports Medicine) and then moved onto her formal training in Pilates becoming certified as a Stott Pilates Instructor in 2006. Pippa has been training on a one-to-one basis in both Matwork and Stott equipment based Pilates to a large and varied clientele in the Southeast London area before opening One One One Pilates in October 2010.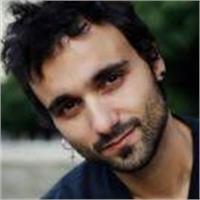 Pilates Instructor
Riccardo moved to London in 2004 to study at the London Contemporary Dance School where he obtained his BA Hons and post graduate in performance in 2008.
He then started working as a dancer touring internationally.
Alongside performing He started to practice pilates and in 2013 he completed a Mat and Reformer Stott Pilates course at the YMCA in London and more recently achieved his full certification in Mat, Reformer, Cadillac, Chair and Barrels.
He likes to tailor classes to his clients needs and can teach his classes in Italian and French!
Upcoming classes:
Thu

19 Oct 12:30 pm - 1:30 pm

with

Pippa

Golden




Sign Up

Thu

26 Oct 12:30 pm - 1:30 pm

with

Riccardo

Vitello




Sign Up

Thu

02 Nov 12:30 pm - 1:30 pm

with

Pippa

Golden




Sign Up

Thu

09 Nov 12:30 pm - 1:30 pm

with

Pippa

Golden




Sign Up

Thu

16 Nov 12:30 pm - 1:30 pm

with

Pippa

Golden




Thu

23 Nov 12:30 pm - 1:30 pm

with

Pippa

Golden




Thu

30 Nov 12:30 pm - 1:30 pm

with

Pippa

Golden




Thu

07 Dec 12:30 pm - 1:30 pm

with

Pippa

Golden




Thu

14 Dec 12:30 pm - 1:30 pm

with

Pippa

Golden




Thu

21 Dec 12:30 pm - 1:30 pm

with

Pippa

Golden




Thu

28 Dec 12:30 pm - 1:30 pm

with

Pippa

Golden