Intro to Reformer Workshop
This class is taught by: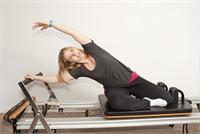 Pilates Instructor & Studio Owner
A former professional dancer and choreographer, Pippa trained at the Laban Centre in Movement and Dance from 1992 to 1996. After graduating with a BA in Dance Theatre she then performed for several years in the art of modern dance, jazz and street dancing whilst also training clients in fitness. It was fitness training that led Pippa to a deeper understanding of the body-mind connection that eventually led her to Pilates.
Pippa became certified in fitness by the YMCA and ACSM (American College of Sports Medicine) and then moved onto her formal training in Pilates becoming certified as a Stott Pilates Instructor in 2006. Pippa has been training on a one-to-one basis in both Matwork and Stott equipment based Pilates to a large and varied clientele in the Southeast London area before opening One One One Pilates in October 2010.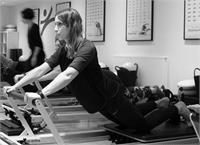 Pilates Instructor
Sam is a fully qualified Stott Pilates matwork and reformer instructor. She studied at the YMCA in London, and is also qualified in Pre and Post-natal Pilates with Body Control. Sam is currently studying for her full certification with STOTT Pilates.
Sam believes that teaching clients to really understand the point of the exercises combined with increasing their awareness of how the body works delivers the best results. She is passionate about teaching and loves it when clients feel the benefits - particularly when clients claim to find muscles they never knew they had!
Sam strongly believes in the multifaceted benefits of pilates. She believes it keeps us strong and flexible but also has hugely positive effects relaxing the mind and helping us engage with our body and how we move. With focused pilates practice, Sam notes that you don't just move better. You also breath better, sleep better, and live better!
In her 'life before children', Sam did a degree in French and Spanish and worked in Fashion before taking a break to have her two children and is more likely to be seen with an ice cream than a raw juice in her hand!
This 2 hours Intro to Reformer Workshop is available for new clients, existing Pilates Matwork clients who just need to familiarise with the Reformer and for those already doing Reformer classes wanting to focus on their technique and create a strong foundation of the essential exercises.

This workshop will teach you how to set up and safely use the Reformer, as well as learning some basic exercises in the Essential repertoire.