Teen Reformer
This class is taught by: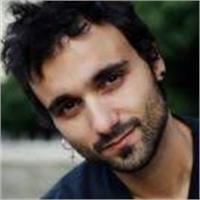 Pilates Instructor
Riccardo moved to London in 2004 to study at the London Contemporary Dance School where he obtained his BA Hons and post graduate in performance in 2008.
He then started working as a dancer touring internationally.
Alongside performing He started to practice pilates and in 2013 he completed a Mat and Reformer Stott Pilates course at the YMCA in London and more recently achieved his full certification in Mat, Reformer, Cadillac, Chair and Barrels.
He likes to tailor classes to his clients needs and can teach his classes in Italian and French!
This Teen Reformer class uses the specialized Pilates Reformer machine and small equipment to provide a fun and challenging 45 minute workout.
Children from 11-17 will learn a range of fun exercises to increase their flexibility, coordination, balance, strength and perhaps more importantly, body awareness with regards to correct alignment and posture.
There is a maximum of 8 children per class.
Classes are booked by half term.


Upcoming classes: