Theresa Quealy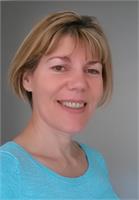 Pilates Instructor & Acupuncturist
Theresa first took up Pilates in 2003 following a back injury, and after experiencing the benefits of Pilates for herself she began training as an instructor at the central London YMCA; qualifying as a Stott Pilates instructor in 2010. Theresa teaches Pilates matwork - and helps clients improve their posture, strengthen their back and abdominal muscles, and increase their flexibility by guiding them through a series of exercises which focus on stabilising the central core. She is also trained in post-natal Pilates.
Theresa is also a fully-qualified acupuncturist, having undertaken four years of training to gain a BSc in Acupuncture. She is a member of the British Acupuncture Council and is available for appointments at 111 Pilates on Thursdays.
Both Pilates and acupuncture feed Theresa's interest in the mind-body connection between activity and health.
Theresa Quealy is currently not instructing any classes.