Clara Tan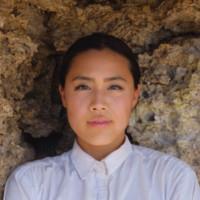 Clara hails from sunny Sydney, Australia, having also grown up in many cities such as Hong Kong, Seoul, Perth, Auckland, and the Gold Coast. As an active young lass, she would always find herself in and out the doors of physiotherapists' with injuries. Over time, this developed knowledge and practice of the body and Pilates. Her experience includes injury rehab such as for the ankle, knee, and shoulder, as well as conditions such as neck and back pain, scoliosis, tight hips, and fibromyalgia.
Before certifying as a STOTT® Mat and Reformer instructor, Clara completed a Bachelor of Engineering (Mechanical) (Hons. I), where she also formally studied biomechanics and designed orthopedic devices.
While understanding movement deeply at a technical level, Clara enjoys having lots of fun in classes and making things simple and easy to understand. You're never perfectly ready to do Pilates - come as you are!
Clara Tan instructs the following:
This class focuses on improving deep core strength, endurance and control. Exercises are selected to challenge mobility and stabilization through the core and peripheral muscles while adding flexibility and suppleness to your body. Resistance props are incorporated to add variety and familiarity.

It is necessary to attend three Essential matwork classes before booking onto our Essential/Intermediate matwork class.




A great starting point for beginners, people who are recovering from an injury or those wanting to fine-tune their technique. The Essential Matwork class teaches the Five Basic Principles of the STOTT PILATES method, and builds a foundation of exercises required to move on to the next level. This mat-based workout is designed to help participants develop leaner, longer-looking muscles, establish core strength and stability and heighten mind-body awareness. Props may be incorporated to add variety. Participants are welcome to stay in the Essential Matwork class until they feel confident enough to enter the Essential/Intermediate class. Class capacity is ten participants.