Rosemary Kimemia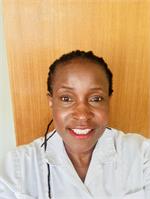 Osteopath
Rosemary is a qualified Sports Massage Therapist. She also studied at the British School of Osteopathy where she gained knowledge and experience in successfully treating patients with a wide variety of musculo-skeletal presentations. She enjoys working with patients to help them achieve their physical health goals and provide advice on how to maintain it themselves.
Rosemary enjoys listening to a wide range of music, playing the piano and dance.
Rosemary Kimemia is currently not instructing any classes.